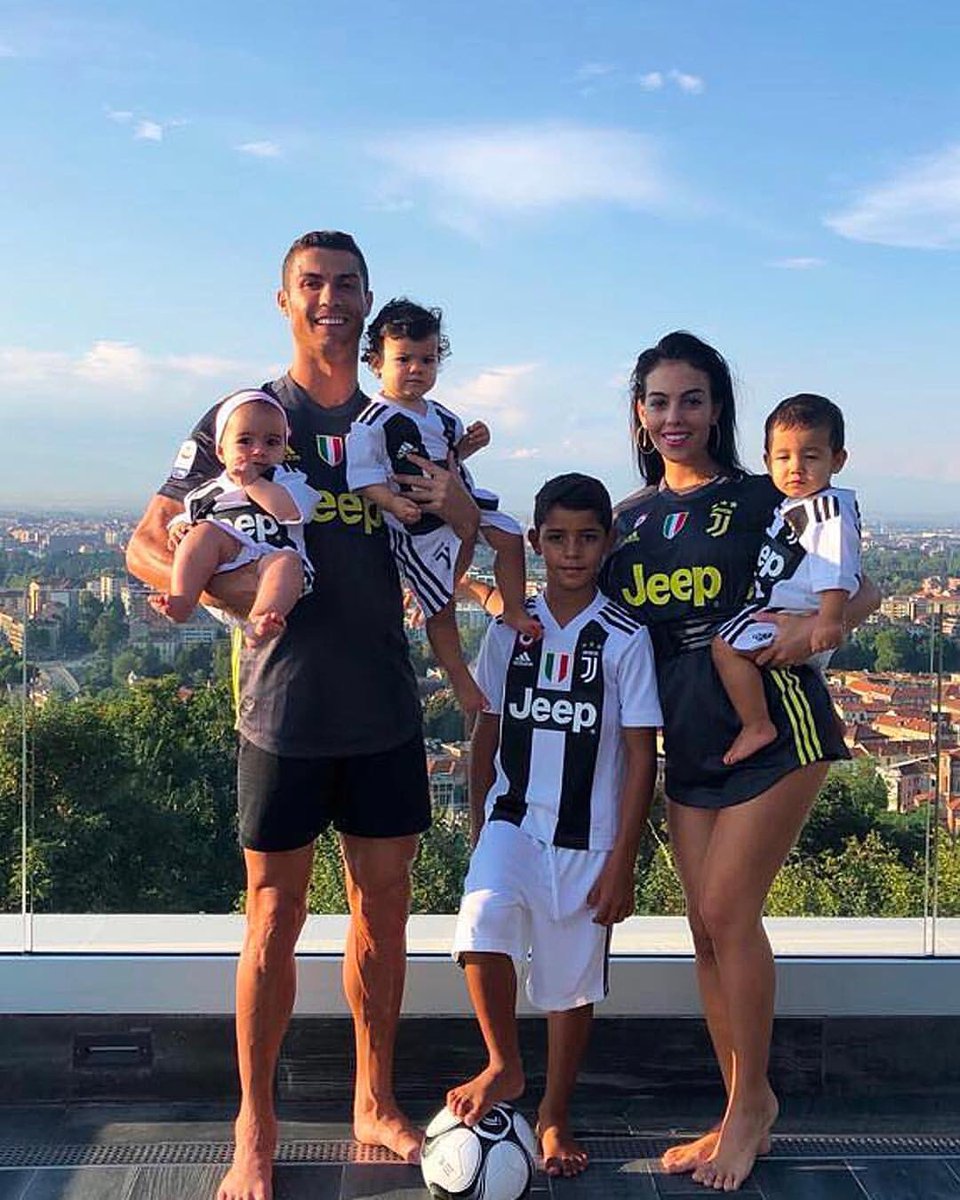 Juventus striker, Cristiano Ronaldo, shared a photo of himself, his girlfriend and his four sons via his twitter handle earlier today.
According to the 5-time Ballon D'or winner, he hopes his first son plays football just like him. C.Ronaldo, who recently left Real Madrid for Juve says his son is 'fast, comfortable with the ball and strikes well.' Ronaldo also noted that the young lad is as competitive as he.
Although he says he wants his son to play professional football just like him, he also wants the boy to make that choice by himself as he doesn't want to pressure him.
Ronaldo wrote:
"My son? He is fast, comfortable with the ball and strikes well. He is very competitive and is like me, he does not like to lose. I dream of seeing him become a professional footballer but he is still young. He'll have to make choices. I won't put any pressure on him. "
via: INFORMATION NIGERIA