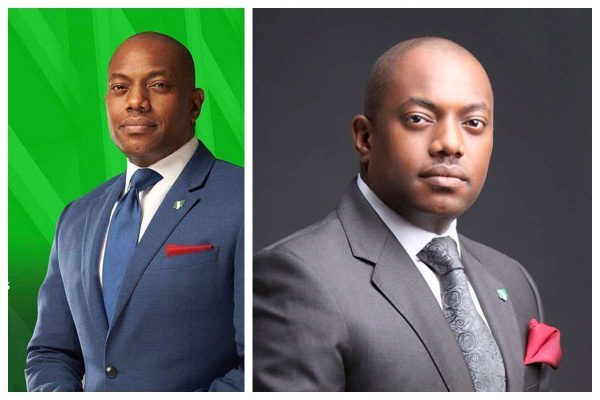 Fela Durotoye has emerged as consensus candidate for the coalition of political parties under the Aegis of Presidential Aspirants Coming together(PACT) in a primary election that was observed by former Nigeria Minister of Education,Oby Ezekwezili.
He would now be the flag bearer of Alliance For New Nigeria(ANN) representing the interest of other 10 aspirants that stepped for him.
Nigerians are however of a different view as some felt Kingsley Moghalu, one of the aspirants that steeped down for him would have made a better choice.
See what they said;
This PACT that threw up Fela Durotoye ahead of Kingsley Muoghalu will rank top of the most useless political move ever in Nigeria's democracy.
You guys are not ready to challenge Buhari sha…
Let's wait for PDP's candidate too so we know if it's gonna be a deja vu…

— Illuminated (@cece4real) August 30, 2018
I'm baffled as to why Fela Durotoye was chosen over Kingsley Moghalu. Moghalu is OBVIOUSLY the better of the two and has worked harder in his quest to be president than Durotoye. It's like these PACT guys are not serious at all.

— Olawale (@olawaleatanda_) August 30, 2018
This is trending on Twitter where there are no polling units but it's not trending on the street. Congratulation to President Fela Durotoye, the elected President of Lekki Peninsula.

— OJEBODE STEVE A A (@Ojebodesteve) August 30, 2018
Fela durotoye and Moghalu Kingsley
The only real selling point you two have is that you're YOUNG
You haven't held even the office of a special adviser and you think Nigerians can elect you to be President
Quick reminder the President of America @realDonaldTrump is 72 years old

— Nwa Bobo👓 (@ArabOfficial_) August 30, 2018
via: INFORMATION NIGERIA