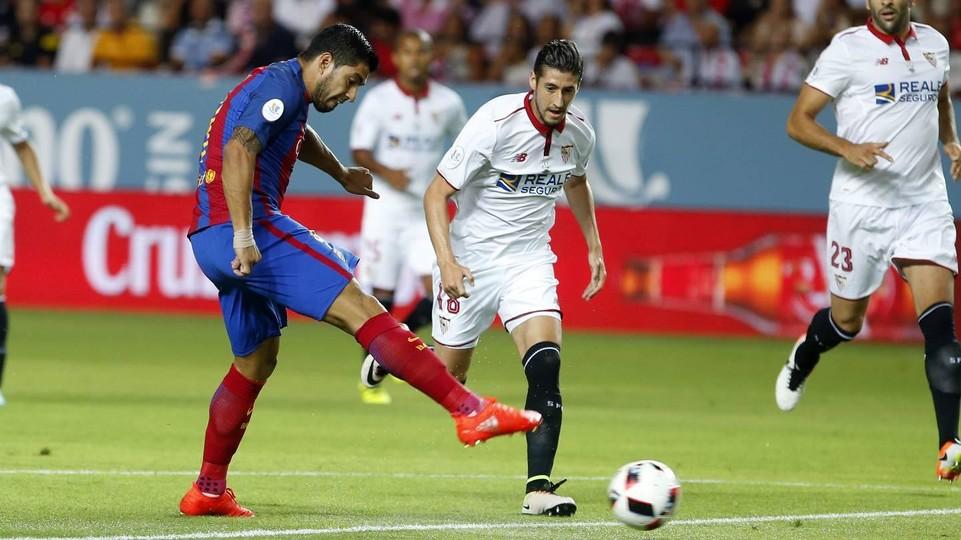 It might not have been the ideal pre-season for Barcelona as they did not win any of their three matches but they are a side that knows how to grind out result even when they are not in fine fine form.
The last 3 editions of this cup have been won by Barcelona and history is also on their side.
They even decimated Sevilla last time in their Super cup final by 5 goals to nil.
Sevilla mean have been threatening to boycott the match as they feel Barcelona are being favoured by playing the match in a neutral stadium and they also cite that Barcelona have more than threev non European union player in their squard.
Should they fail in their appeal and the match goes on, then here are 5 reasons why we feel Barcelona would repeat last season's rout.
Should Barcelona win Sevilla today. then Messi would become the most decorated Barcelona player with 33 trophies and we all know how much he loves personal records.
Barcelona would love to start the season with a trophy as it has a way of boosting the team's morale
Barcelona got some new talents in their rank during the transfer windows and they are expected to want to prove themselves today.
History also favour Barcelona who have won the previous 3 editions.
Remember also that Messi has just been made Barcelona's captain and he would want to deliver his first trophy as a leader.
via: INFORMATION NIGERIA