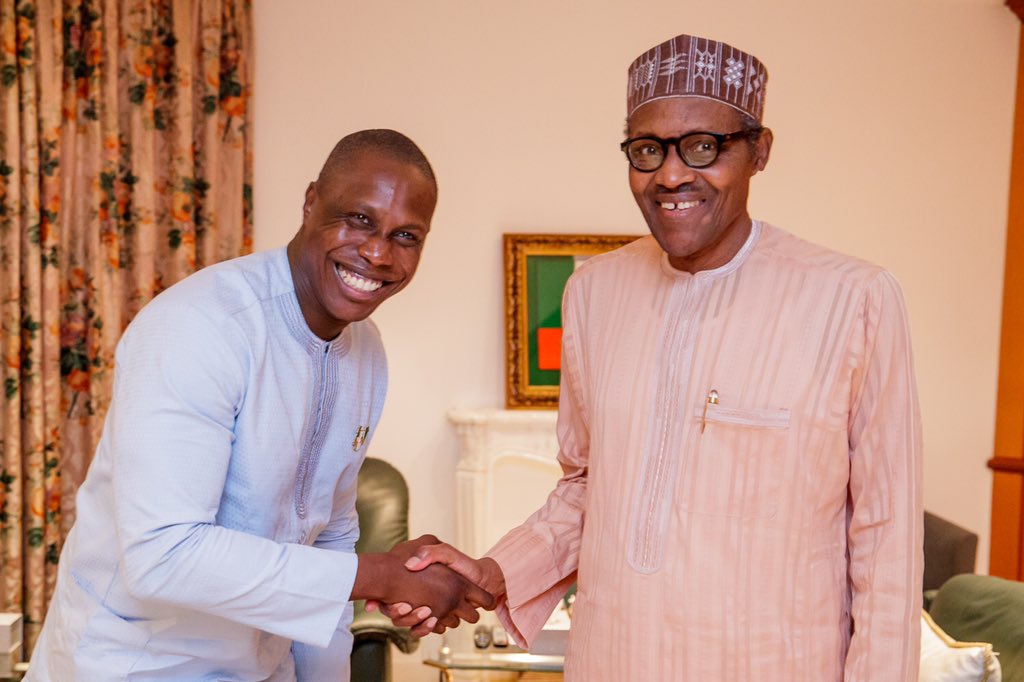 The son of former president Olusegun Obasanjo, President @MBuhari tonight receive Olujonwon Obasanjo, was at the State House, Abuja to see president Muhammadu Buhari.
According to Bashir Ahmad, President Buhari's aide on new media, who shared the photo via Twitter, he revealed that the son of the former president is on Buhari's 2019 Team.
It will be recalled that his father, Olusegun Obasanjo had awhile ago, withdrawn his support from Buhari, who he had supported against former president Goodluck Jonathan in 2015. Obasanjo, in series of letters to Buhari, criticised Buhari of being a failure and advised him to resign and not recontest in 2019.
However, it appears that the younger Obasanjo, doesn't share his father's sentiment on the president's reelection bid, if the photo above is anything to go by.
Another photo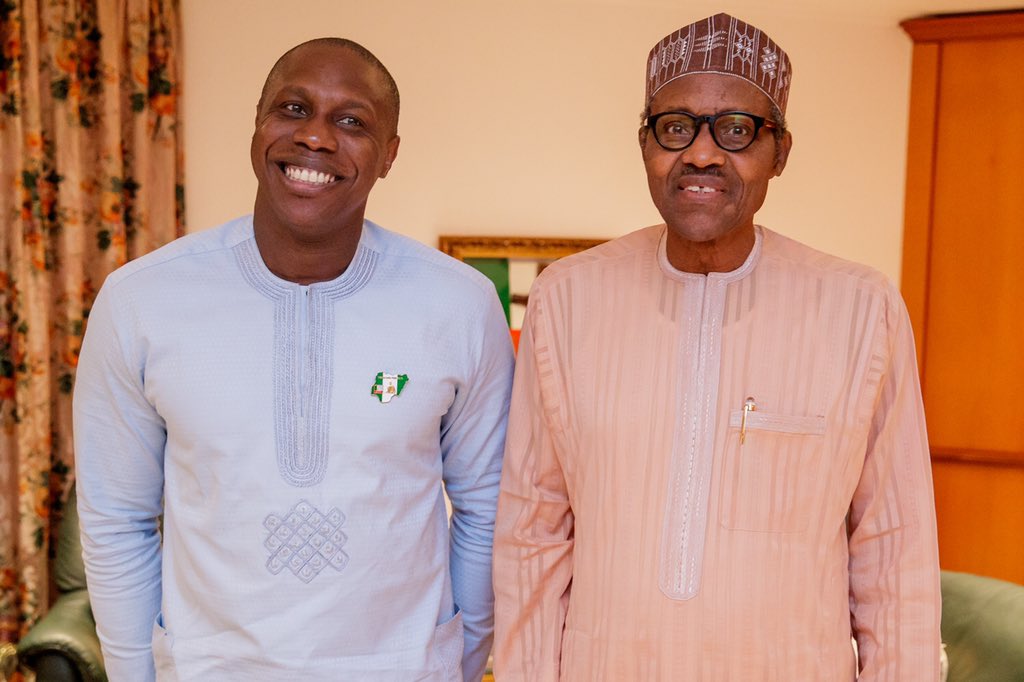 via: INFORMATION NIGERIA