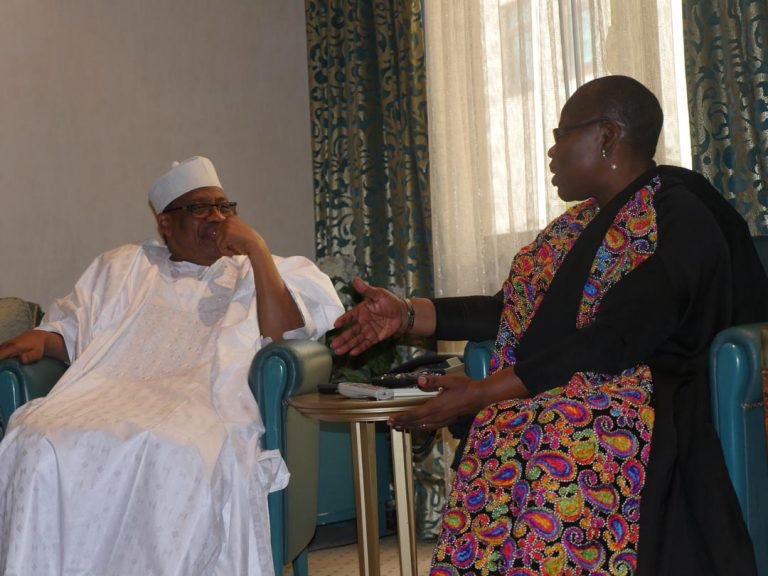 Presidential Candidate of the Allied Congress Party of Nigeria(ACPN), Oby Ezekwesili on Sunday, visited former Head of State, Ibrahim Babangida in his home in Minna, Niger state.
The former minister of Education, who hopes to oust incumbent president, Muhammadu Buhari, in the 2019 presidential election, said she had a candid conversation with the former head of state.
Ezekwesili, who has always been of the opinion that Nigerians can not afford to sit on the sidelines in the forthcoming election as it is the battle for the soul of Nigeria, made it clear that her mission is to take Nigeria out of the clutches of the Old Order.
Speaking about her meeting with IBB, she wrote:
I had a very candid conversation with former head of state, Ibrahim Babangida in Minna after my speech on Human Capital Development at El Amin School yesterday. I made it clear that Nigeria must be taken out of the clutches of the Old Order. This is our mission.
Another photo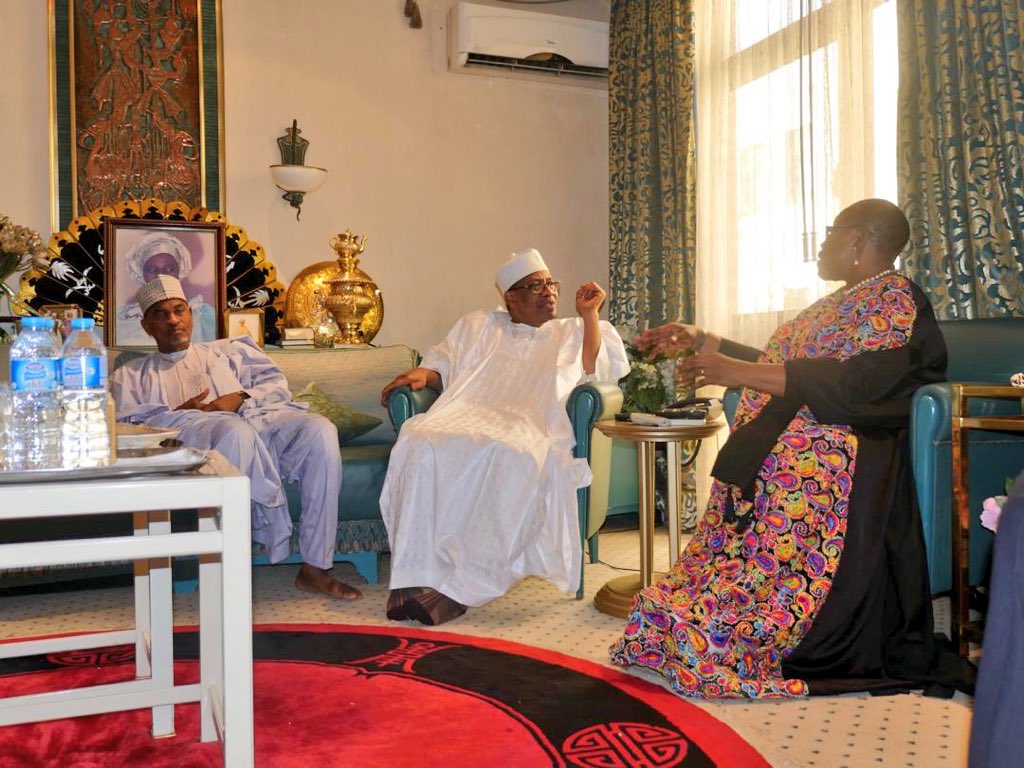 via: INFORMATION NIGERIA