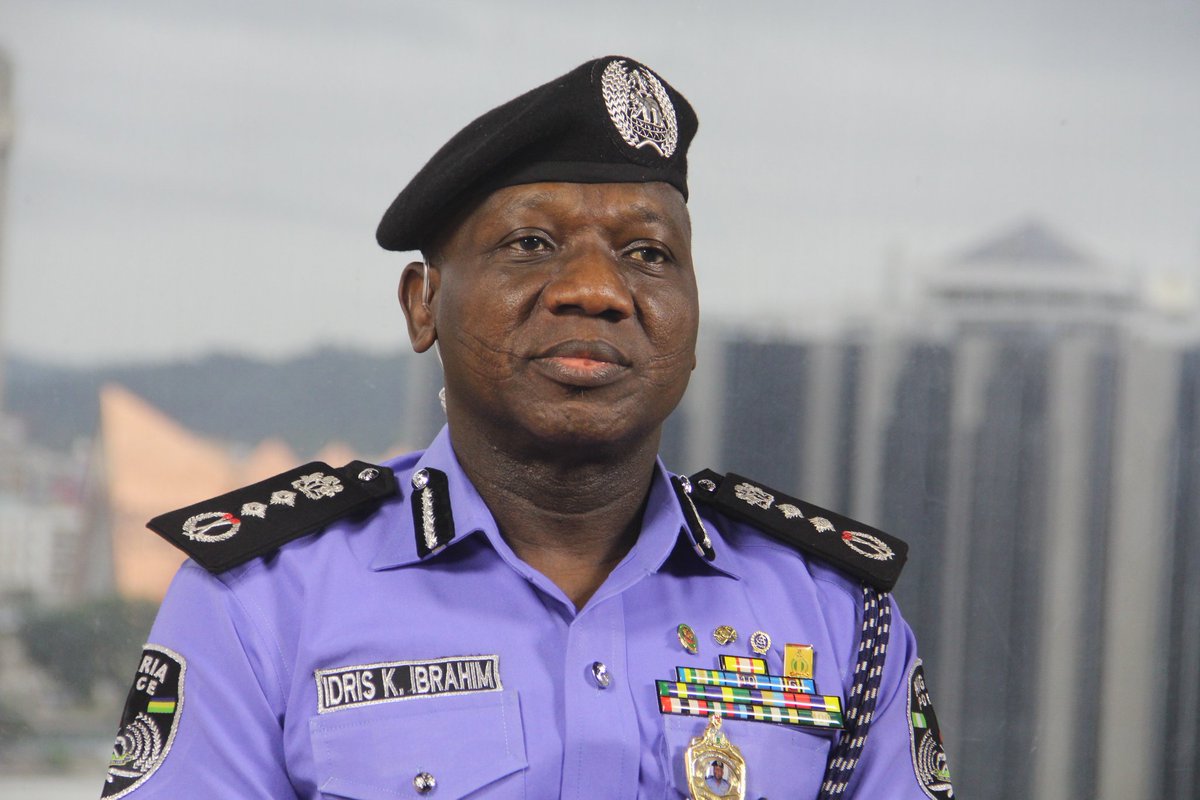 Police officers allegedly from a unit called the Inspector General of Police's Special Tactical Squad, were said to have invaded the home of elder statesman, Edwin Clark on Tuesday, with a warrant to search for weapons. According to Mr Clark, while recounting the incidence said "At about 12:30 pm when they came to me that policemen were waiting for me, I asked, what for? They said they had a warrant to search my house. I asked them to come in.
"Some were outside and I learned they came with two vans.
"I asked them, do you know me? I am an old man going to 92, I have been a Federal Minister of Information, been a senator and you think that I'm piling weapons?
"I told them to go ahead with their search. They searched all the rooms but found nothing. They wrote their report and asked three of my people to sign and they left."
Although, the IGP Idris Ibrahim has apologised to Clark over the Tuesday's raid of his Abuja home, Nigerians have continued to drop their two cents on the matter.
PRESS RELEASE
RE- SEARCH OF THE HOUSE OF ELDER STATESMAN, CHIEF EDWIN CLARK BY THE POLICE TODAY, 4TH SEPTEMBER, 2018.
· IGP sends high powered delegation of a DIG and other Senior Police Officers to apologize to the Elder statesmanhttps://t.co/GLobHnePSW pic.twitter.com/RR0fPdCrhS

— Nigeria Police Force (@PoliceNG) September 5, 2018
Many lambasted the present administration and the IGP for always 'feigning' ignorance whenever something they should have a grip on, occurs. According to them, someone gives these orders, saying it only shows leadership failure when top government officials deny having any knowledge about something that they clearly should.
See reactions below
Sometimes I wonder how gullible Buharists are. Now some Buharists are saying that @bukolasaraki sent the police to invade Chief Edwin Clark's residence, to score cheap political gain. These people are brainwashed. I'm hung up on this!!!

— ije1 (@ije12002) September 5, 2018
The Police is unable to explain the raid on Chief Edwin Clark's residence citing suspicion of arms dealing and smuggling.

Either that something is amiss or the Presidency is not telling us more.

The IG denies sanctioning the move.

A shambolic chasm of governance by APC.

— AURACOOL (@TWEETORACLE) September 5, 2018
The truth is that the #IGPIdris can't deny d fact that he's not aware of the embarrassment towards Edwin Clark,d apology means nothing because the deeds has been done ✅,shame to @PoliceNG who don't see the political thieves to go aft,wht abt @HMKemiAdeosun ?

— Wiser Marshall (@WiserMarshall) September 5, 2018
Big question.. so what if Edwin Clark was killed, they will end up saying, they didn't give orders, and they don't know who gave orders.
Who is actually this unseen commander?

— MR BASSEY (@donjossy) September 5, 2018
IGp is always feigning oblivion whenever he carries out his dirty works and it goes south
He doesn't know about Saraki's blockage
He doesn't know about Edwin Clark's home raid
So many transmissions with no source

— UncleOlisa🕴 (@Duks_OG) September 5, 2018
IGP Idris didn't send the Police to block Saraki's convoy
IGP Idris didn't send the Police to invade the Benue State House of Assembly
IGP Idris didn't send the Police to raid the home of Pa Edwin Clark
IGP Idris should honorably resign since he's not in control of the Police

— CAPTAIN (@PaulUtho) September 5, 2018
IG denies knowledge of plans to raids of Chief Edwin Clark's home, Presidency has no hand in siege/barricade of National Ass. Is there a "government" inside this government? is the tail wagging the dog or the dog wagging the tail?

— Chris I. A. (@ChrisSublime) September 5, 2018
via: INFORMATION NIGERIA