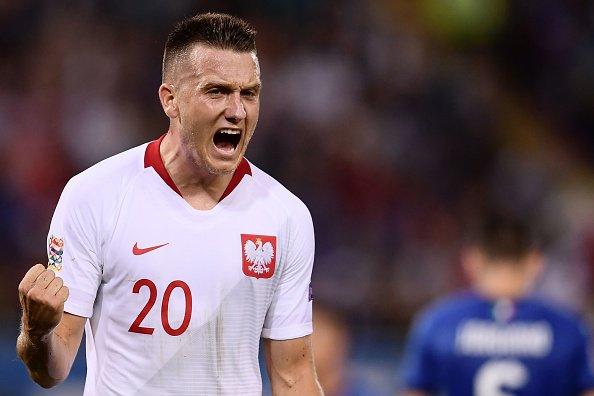 Italy started their UEFA Nations league campaign at home to Poland after missing out at the last FIFA World cup tournament in Russia.
The Poles, prior to the match had not found the back of the net at the Italian stadium in 8 years but the jinx was broken today. Chelsea's pass master, Jorginho, was the cause of the goal after he lost possession twice in his own half to the poles and they quickly attacked through Lewandoski who laid a beautiful cross for his team mate to poke home.
Jorginho, however atoned for his error by scoring a beautiful penalty deep into the second half and the match ended 1-1. The Italian fans are however not happy with the result as they felt their team should have won the encounter.
As a result of this, they have taken to social media to express their frustrations.
See what they said:
Italy have been a disaster tonight

— Sherlock 'FJ' Holmes (@teetunez) September 7, 2018
But in truth.. very horrible performance from entire Italy team tonight.

— Ebrahim Sadien (@ebisadien) September 7, 2018
Italy lucky to get anything out of this game. #ITAPOL

— insatiable. (@HeIsGeoff) September 7, 2018
What a disgrace this Italy team is to their legacy.

Belgium on the other hand 😍
Line was a joke

— Louis P. K. (@LeulH1) September 7, 2018
Italy shud celebrate this draw. They don't deserve it at all.

— Ania (@Kulvic) September 7, 2018
via: INFORMATION NIGERIA