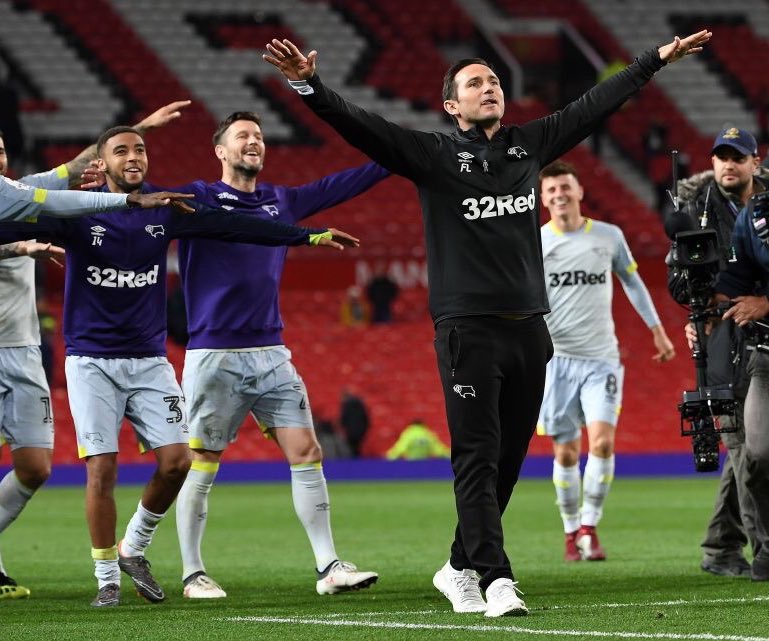 Manchester United have been dumped out of the Carabao cup by Championship side, Derby County. Frank Lampard, who played under Jose Mourinho at Chelsea is Derby's new coach.
Lampard showed his former boss what is called modern football by coming from behind to get a draw before finally winning on Penalties.
The Red devils had taken and early through their midfielder, Juan Mata, in the third minute before they had their goal keeper sent off just before the half time break. Derby went on to equalize and also took the lead before Manchester united forced the game to a draw.
The contest was taken to penalties shoot out and Derby, who are being coached by Lampard who is just 4 months on the job emerged victorious.
via: INFORMATION NIGERIA